Locally Owned and Operated
In the Waikato
Efficient, Expectational Service
We get it done
Certified Gold Repairer
For all your insurance claims
Extensive Knowledge Base
66 years total!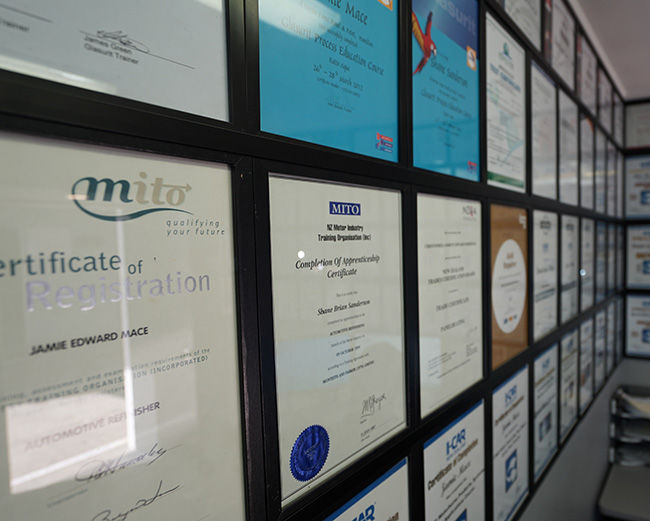 Locally Owned
and Operated
Bernie Fama Panel & Paint has a wealth of experience and is renowned for offering a highly professional vehicle repair and refinish service, so why not let us do the worrying for you.
We are conveniently located at 57 Colombo Street, Frankton, Hamilton and are a Structural Repair Centre. We are fully equipped to deal with all your panel & paint needs from dents and re-sprays to major structural repairs.
As a long established family business of 35 years we aim to provide you with a service that will achieve total customer satisfaction.
Visit Us
Award winning
We are a certified gold repairer for IAG NZ, Lantern Insurance, State Insurance, NZI insurance, NAC Insurance. And a preferred repairer for all other insurance companies.

Our workshops and high grade technicians will ensure your vehicle is returned to you in original condition.

We will give our personal assurance on your total satisfaction.
Contact